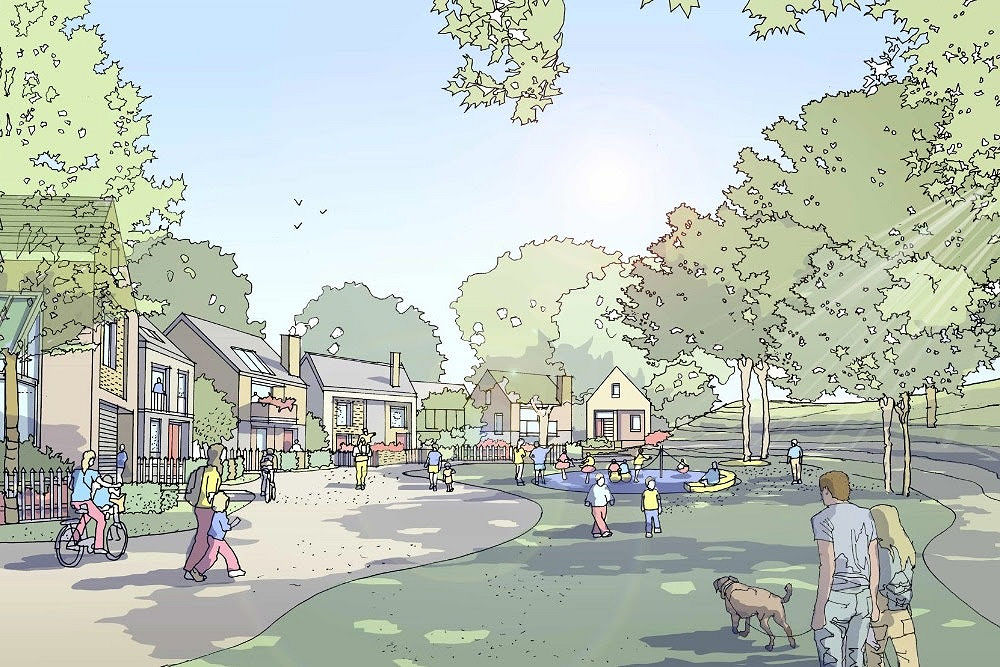 A Cardiff councillor fears her area could be brought to a standstill if plans for thousands of homes to the north of the city are approved this week. Cardiff Council's planning committee will discuss an application for the construction of 2,500 homes on land between Pontprennau and Cyncoed.
If approved, the proposed development will also include a primary school, a secondary school, and a district centre which will have shops and buildings for leisure and community use.
However, residents and local councillors have raised concerns about the plans. They say that the road infrastructure is already at breaking point. There are daily reports of heavy goods vehicles becoming stuck in the narrow roads, causing tailbacks and delays.
The plans state heavy construction vehicles will have to use narrow residential streets to access the building sites during construction of the development, and this is likely to lead to gridlock. There are also serious safety concerns for pedestrians and cyclists.
A spokesperson for the developers said: "Our plans for the new development in North East Cardiff have been carefully considered following engagement with the local community. If our planning application is approved, the scheme will make a significant contribution to Cardiff City's housing stock by delivering sustainable homes that meet the needs of residents now and in the future. The proposals include plans for an easily accessible district centre which will comprise a GP surgery, supermarket, pub and fitness centre."
The planning application is expected to be decided this week. Some councillors wonder whether the development of 2,500 homes might be unnecessary after it was revealed that population growth figures in Cardiff had been overestimated. The council said the 2021 census data will play a role in informing the new local development plan. However, there is currently a shortage of housing in Cardiff, so even before population increases are considered, there is a need for additional homes, and more affordable homes, for people to live in.