---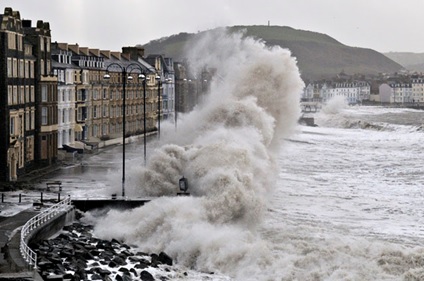 1:
The west coast of Wales can receive severe storms from the Atlantic. Large waves can hit coastal towns such as Aberystwyth. The sea wall may be damaged, and large amounts of gravel are thrown onto the promenade.


---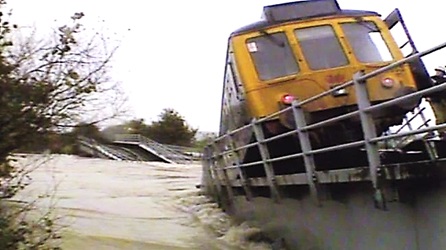 2:
Heavy storm rainfall can cause flooding in valleys. Fast flowing flood water in rivers can damage bridges. In October 1987, a train on the railway line through central Wales fell into the River Towy near Llandeilo when a bridge collapsed. Four people were drowned in the disaster.


---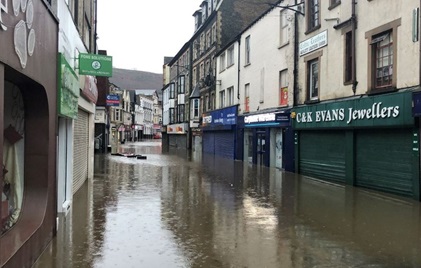 3:
Many towns and villages in the South Wales valleys have been flooded in recent years. Shops in the centre of Pontypridd were under water. The local Council and the Welsh Government have helped families and businesses move to other accommodation while repairs were carried out.


---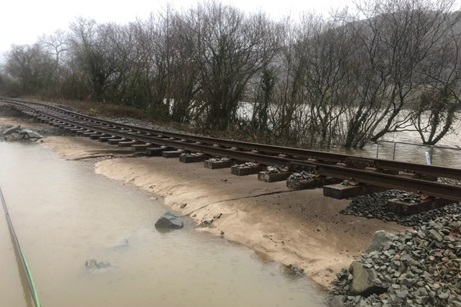 4:
In the Conwy valley in North Wales, floodwater from the river washed away gravel from under the railway tack. The line had to be closed for several months while repairs were carried out.


---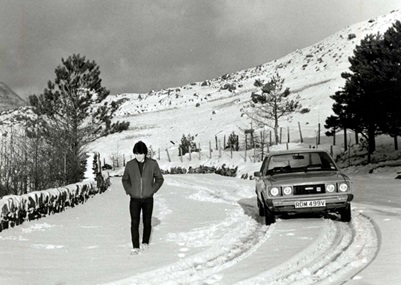 5:
In mountainous areas of Wales, heavy snow in the winter can block roads. People living in villages in remote areas may be trapped until the roads can be cleared. Farmers can have great difficulty making sure that their sheep and cattle on the hills are safe and have food.


---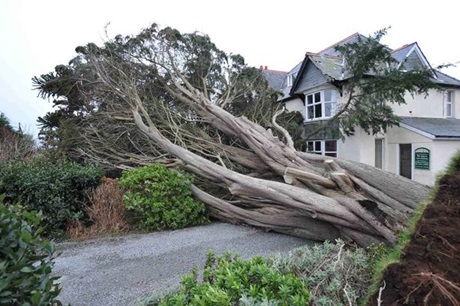 6:
Very strong winds can do a lot of damage, particularly in blowing large trees down. Council workmen have to spend a lot of time with chainsaws, clearing roads which have been blocked.


---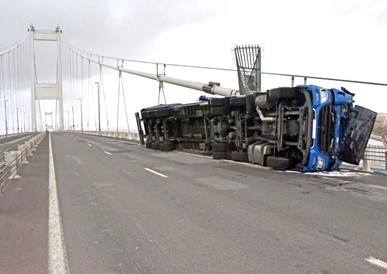 7:
Very strong winds are a particular problem for large lorries. The danger is greatest on the large bridges across the Severn Estuary and the Menai Strait, where the wind blows directly from the sea and there is no shelter. For safety reasons, these bridges are often closed during periods of very high winds.


---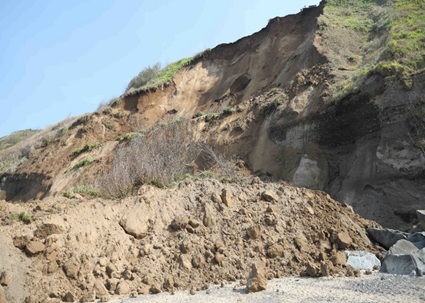 8:
Heavy rain will fill the ground with water. This can lead to landslides on coastal cliffs and steep valley slopes,. Areas of sand and clay deposits are particularly at risk. There have been several landslides in recent years along the cliffs at Nefyn in the Lleyn Peninsula.


---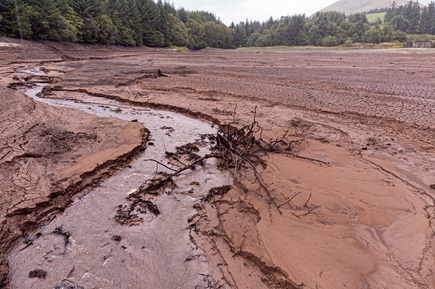 9:
In the summer, Wales can sometimes experience a shortage of rainfall. The water levels in large reservoirs can fall, and the reservoir may become completely dry. This problem is occurring more and more frequently due to climate change.


---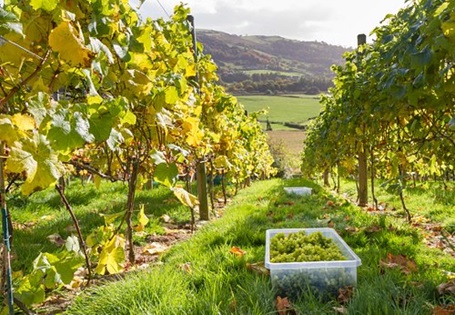 10:
Farmers are looking for ways to adapt to a warmer and sunnier climate. Grapes are being grown in South Wales to produce wine of a high quality.


---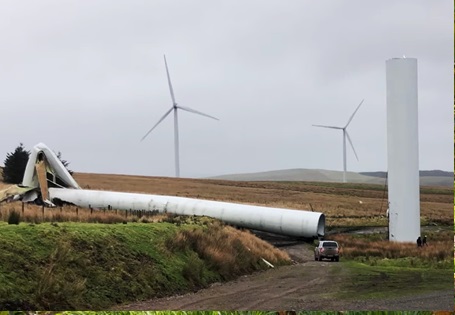 11:
Climate change is likely to produce more rain and stronger winds. This can help with the production of renewable energy. Many wind farms have been built in the Welsh highlands and produce enough electricity to meet the needs of local towns and cities. High winds can, however, sometimes damage the wind turbines.


---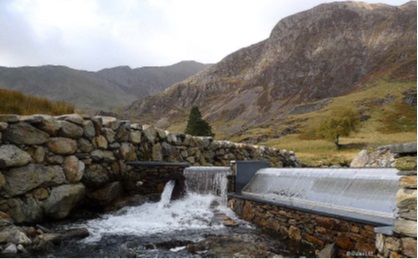 12:
For more than a century, electricity has been generated from water power in Wales. At the present day, more small hydro electric projects are being built by farmers and village communities, to produce electricity from local mountain streams.